NOENCO does shorepower-analysis at Port Of Skagen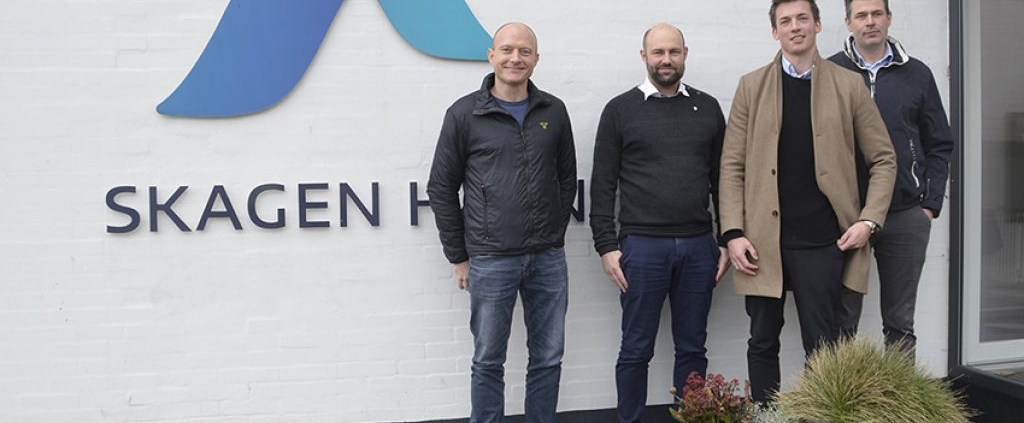 Analysis is to map the potential towards more shorepower solution at Port Of Skagen
#NOENCO performs analysis for the Port of Skagen in a project around electrification of the port. Assistance from Aarhus University.
The goal is to reduce emissions, CO2 and reduce noise levels at the port.
The analysis must account for the potential for establishing even more shore power than is currently available at the Port of Skagen.
The Port of Skagen has four core business areas: Fishing & processing, maritime service, freight & bunkering as well as cruise & experience economy.
The Port of Skagen is a geographical hub at the top of Denmark, where more than 60,000 ships pass annually.
The Port of Skagen is Denmark's largest fishing port and Europe's largest landing port for pelagic fish.
Facts about SETS:
The project is called Scandinavian Electric Transport System (SETS). It runs over three years and receives financial support from the EU program Interreg Öresund-Kattegat-Skagerrak.
The Danish partners in the project are Aarhus Universitet, Energibyen Frederikshavn, Skagen Havn, Frederikshavn Havn og Hirtshals Havn.
The Swedish partners are Sotenäs kommun og havnen i Kungshamn.
The Norwegian partners are the University of Southeast Norway and Larvik havn, Moss Havn KF, Arendal Havn KF og Grenland Havn IKS.
https://noenco.com/wp-content/uploads/2020/02/Noenco-SkagenHavn-1024x574-1.jpg
574
1024
Noenco_Adm
https://noenco.com/wp-content/uploads/2021/09/Final_Logo_Large.png
Noenco_Adm
2020-02-07 19:16:18
2022-03-07 16:39:37
NOENCO does shorepower-analysis at Port Of Skagen